Giant Robot Dynamite Action Figure from Evolution Toy
Giant Robot Dynamite Action Figure from Evolution Toy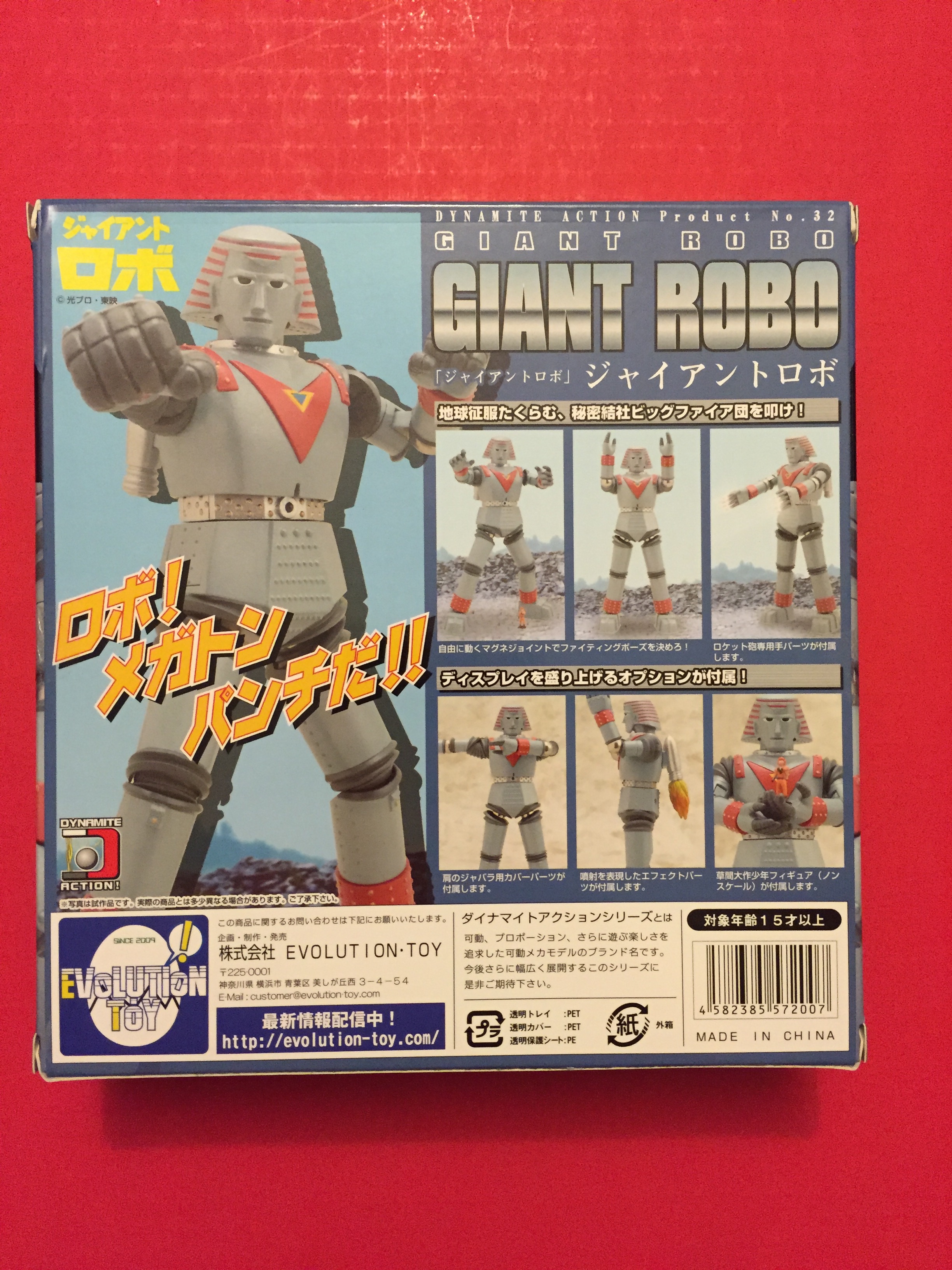 Giant Robot Dynamite Action Figure from Evolution Toy
From Evolution Toy!
GIANT ROBO, a.k.a. JOHNNY SOKKO AND HIS FLYING ROBOT, Toei Company's kids fantasy series, gets a rare licensed product! Giant Robo comes with the following accessories...

-Optional left & right hand parts x4 sets
-Megaton punch parts (right) x1
-Jabara cover (left & right) for shoulder x1 set
-Rocket firing effect x1 set
-Daisaku Kusama shounen figure (non-scale) x1
From Evolution Toy!
GIANT ROBO, a.k.a. JOHNNY SOKKO AND HIS FLYING ROBOT, Toei Company's kids fantasy series, gets a rare licensed product! Giant Robo comes with the following accessories...

-Optional left & right hand parts x4 sets
-Megaton punch parts (right) x1
-Jabara cover (left & right) for shoulder x1 set
-Rocket firing effect x1 set
-Daisaku Kusama shounen figure (non-scale) x1